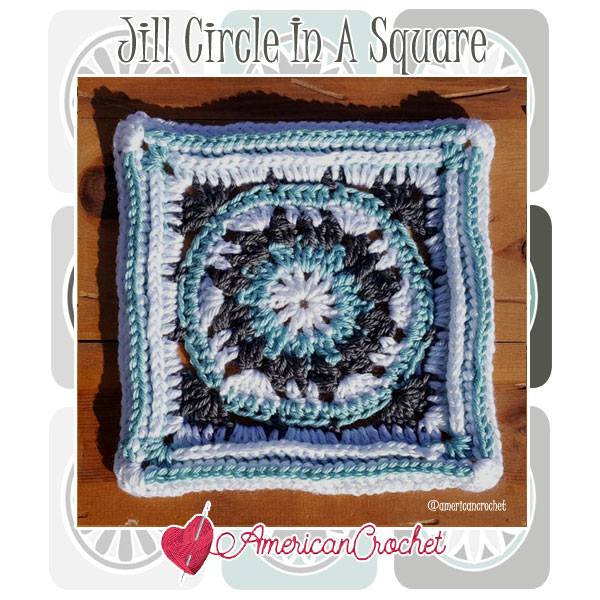 Jill Circle in A Square ~
Crochet Pattern
Jill Circle in A Square is an extra Square in the Squaring The Circle CAL 2018! Please help me and the other gorgeous ladies welcome Jill to the family. Jill currently completes our Squaring The Circle CAL for 2018. She is fun, quick and unique to stitch up. This square can also be used for other projects and will always be available. Enjoy!
Designed by Mistie Bush in Collaboration With Joanita Theron
The gals and I chose to give you Jill as a lovely bonus, because of all the love, support and participation that was given throughout this crochet along.

Click HERE to purchase the pdf (including photo tutorials for your convenience.)
For full details on this crochet along – CLICK HERE!
Happy Hookin!
XO, Mistie