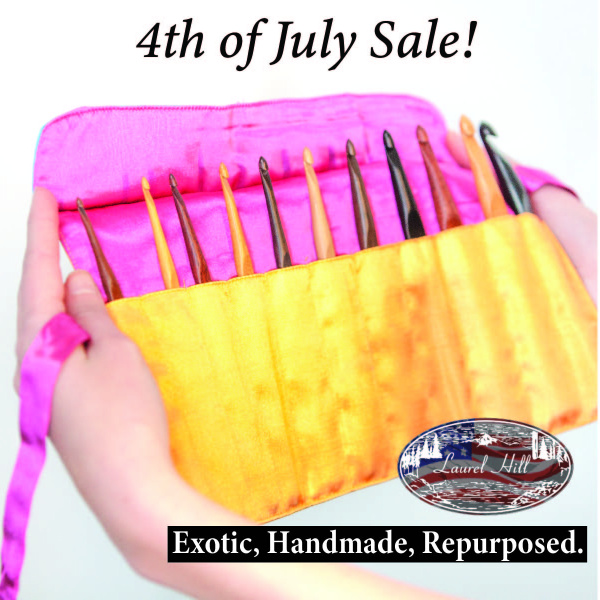 Variety Crochet Hook Sale
Laurel Hill's Annual Variety Crochet Hook Sale starts July 4th.  The sale price of $75.00 for the Variety Set (normally $99) includes free US shipping.  This will be their best price offered all year!  But keep in mind, the sale will last until July 31st or until 100 Variety Sets are sold – whichever comes first.  So act quick, to get your set!
Laurel Hooks are Heirloom quality tools to be passed on and cherished, and Variety Sets are the perfect gift for someone near and dear to you…or to treat yourself!  Exotic repurposed Ebony, Nam Oc, Trai, and Forest Palm woods are included in each Laurel Hill Variety Set. All Sets include a beautiful multicolored organza silk case, to protect the following size hooks: D, E, F, G, 7, H, I, J, K, L, M. Cases come in assorted colors.
I currently have a few projects in the works using their Ebony and Forest Palm woods crochet hooks. Below are a few pictures that show off the stitches and texture. Thinking I made add a few more of their hooks to my collection while they have this great sale going on.